GEO-TRUST! Encrypted Digital Security Certificates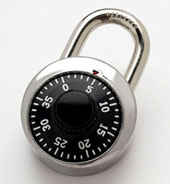 We provide Secure Encrypted Digital Security Certificates.
Secure your domain name today!
Let your shoppers know their information is SAFE!!!
For E-Commerce Plans of $49.95 per month or more, you will receive a FREE Digital Security Certificate for one year!*
(*Must be hosted on our servers for at least 6 months to be eligible.)
You may order a digital certificate at any time. However, it is recommended that you purchase one shortly after we have created your e-commerce account to enable a smoother site integration with your shopping cart and merchant account provider.
---
Rapid SSL™
Stable 256 bit single root install SSL certificates ideal for lite ecommerce. Automated 2 step validation gives you your certificate immediately without the need to fax in paperwork. The lowest cost single root certificate available.
Quick SSL Premium
High quality SSL certificate with SECURITY SEAL. (A Customer can click on your seal to see that you are in fact secure) Now with two-factor telephony authentication and a ChoicePoint Unique Identifier (equivalent to a DUNS number)
True Business ID
If you're looking for end-to-end Internet security coverage, True BusinessID from GeoTrust is the answer. This bundled package of SSL certificates and True Site¨ site seal delivers unsurpassed browser and server recognition, as well as airtight access protection and fraud prevention.
---
HOW DO I INSTALL THE CERTIFICATE?
1. If you are hosted with After Dark Grafx, we will install it for you for free.
2. If you would like to do it yourself, log in to your account admin area, select advanced options, select digital certificates, on this page select the help icon and the instructions will lead you thru the operation.
3. If you are hosted with another provider, we charge a one-time installation fee of $75.00.
IMPORTANT: You may or may not need a dedicated IP address for the certificate. Check with your provider before ordering or contact us toll free 1- 888-578-8300.